What is your favorite color and favorite nail art design?
Corals, yellows, pinks..... Those are mostly my favorite colors... very girly, very bright and cheerful. Love happy colors!!! Although it appears that something else is a real favorite, maybe at the moment, maybe have been all along...
Blue!
A friend recently help a nail art contest and she asked: "If you could be a nail polish bottle, what would you be and what color." I answered: Maya by Zoya. My vanity dictates that I pick a name sake and my current fave color: Coral... So why Blue?
Looking back at some of my "greatest adventures" I realized how I always wore that fave blue jacket of mine. It has been to as many a place I was able to travel to. What more? I wore my blue-sketchers sneakers along with it too! Yup, I would hardly pick a matching pink jacket and sneakers, nor yellow.... hmmm, coral? I don't know... They all would look good on blue-jeans, I think. But there have not been a question about blue... ever...
Studded with flower rhinestones and 3d Nailart Bow, there seems to be a refreshing kind of feeling exuded by the color and it brought back great memories... I began to look at pictures of past adventures...I saw blue here, blue there... I think I have quite a fascination for blue, really! So, when I rightfully say "
these are a few of my favorite things..,
" it definitely includes blue ;)
And then I was inspired to take this photo... See now, I'm wearing blue! Totally unplanned.
(wink, wink)
Now on to the nails, shall we?
I used the following colors:
Blue Escape from
+AvonITALY
Brushed Metals from
+Avon Türkiye
*It's from Avon (but I wanted to tag them so I can get noticed, lol)
Cosmo Pixie Dust from
+Zoya Nail Polish
Rhinestones from Born Pretty Store
and Silver Bow purchased from
+eBay
Not to forget the Basecoat and Topcoat from
+Julep Maven
How to:
1. Apply basecoat and let dry.
2. Apply a slanted french on the tip of your nails. Apply two coats for better opacity.
I applied a metal polish in complimenting color on the ring finger as an accent nail.
3. Using a thin striper brush, apply glitter polish on the edge of the french tip.
4. Dot a small amount of clear polish where you want to place the rhinestone. Dip the tip of a pointed stick to the polish, that will help you pick the rhinestone up and put it in place. Use your finger to gently push it to place. Use a nail glue to put the bow in place. Let dry.
5. Finish up with your favorite topcoat. Let dry ad enjoy!!!
So... how about you, what is your favorite color?
What kind of adventures do you enjoy? Do you like traveling?
Or do you prefer indoor hobbies like painting nails?
"One's destination is a never the place,
but a new way of seeing things."
~ Henry Miller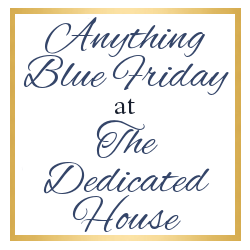 Please chat with me in the comments section below, I appreciate reading your kind thoughts.
Happy weekend dear ones!
xoxo Maya
I Was Featured in:
Anything Blue Friday by the Dedicated House
Yay!
:-)